New year, new kitchen trends. While minimalism was huge for 2018, the new year is bringing in new ideas. If you're planning a kitchen reno or just want to be inspired, you need to know what we are doing for 2019.
1. HANDMADE AND PERSONAL
How about bits of your personality in your kitchen rather than a blunt standard model? How about having every piece and every paint color and detail speak your language? It feels good and authentic.
At Kitmo, all Kitchen Models offer unique characters with an option to bespoke any part. From changing the paint color, customizing your own handmade knobs and handles to changing your countertop material and color.. and much more. The options of customization are limitless. Personal is always beautiful. At Kitmo, you are guided through this process with our kitchen designers that are here make your dream kitchen ideas come true – with the best function, practicality and style.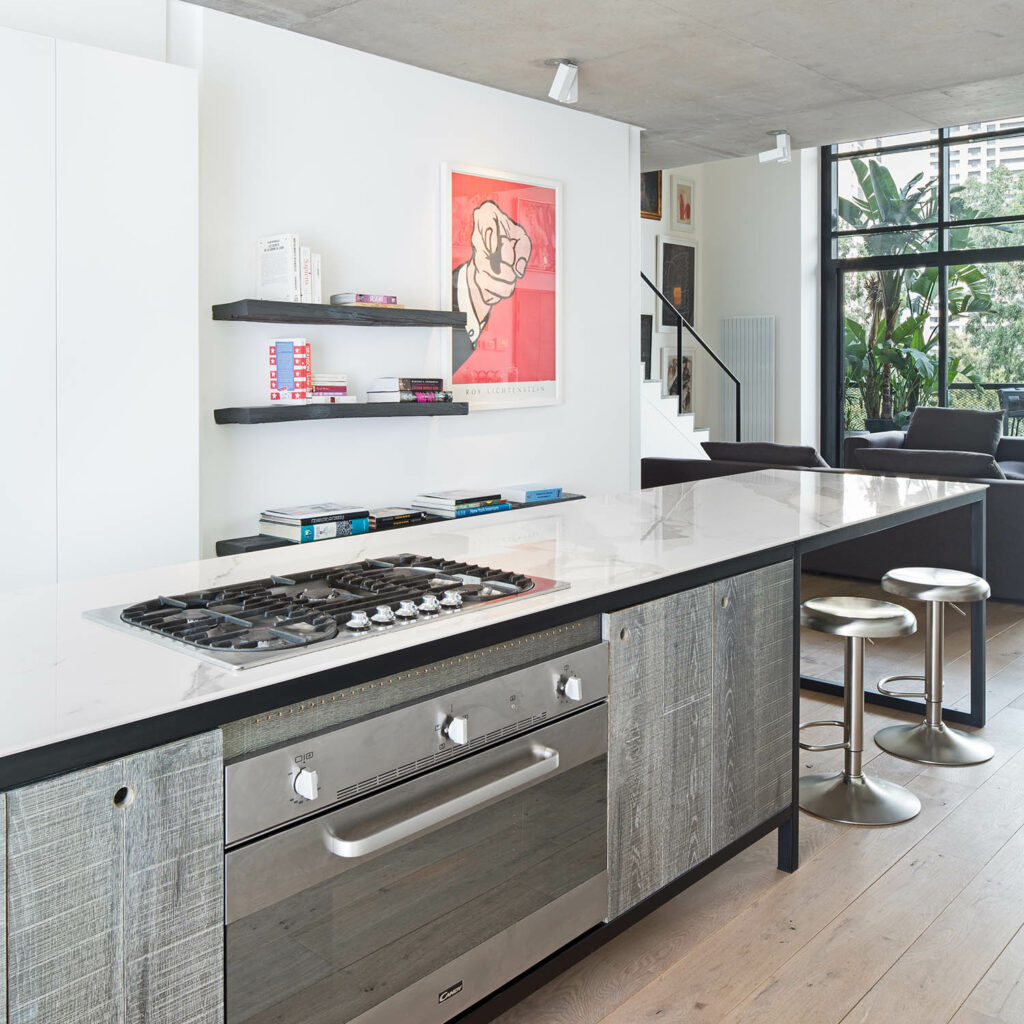 2. KITCHEN FURNITURE IS A THING NOW
In this age of smaller homes and open kitchens, it is crucial that our kitchen looks good. From the appliances, storage units and most importantly the furniture. Given that it's all about providing a Kitchen Experience here at Kitmo, we couldn't hold ourselves from tackling Kitchen furniture, our way. Because it isn't a complete experience without furniture.
Straight from our workshop, we design kitchen furniture that are effortlessly simple and contemporary. Storage units, bum stools, brass shelving units, dining tables, winery coolers and appliances… the list goes on.
Our Kitchen Furniture, some of them handmade, are all displayed here for your viewing. You could also visit us at the showroom for a closer look and feel with these items.
3. NATURAL MATERIALS & TIMELESS DESIGN
Natural feel is a vibe in 2019. And people search for it. From our recent studies and customer enquiries we have seen a lot of requests around "natural kitchens" and "wood kitchens". People are finding comfort in natural materials because it provides a light and comforting feel to any kitchen. It's warm, it's organic and timeless. Having a "trendy" kitchen design might easily become boring and go out of fashion.

The Lifestyle Kitchen is designed by us, with a naturally light and comforting feel in mind. Our customers who have had it for years say "It's ageing beautifully", thanks to its mix of natural materials! Dakota Oak wood cabinets and countertops, matt lacquered doors in linen white, smooth concrete and steel checkered storage cabinets.
The dreamy Lifestyle Kitchen by Kitmo is now displayed in our Mkalles showroom. Hit the previous link to see more.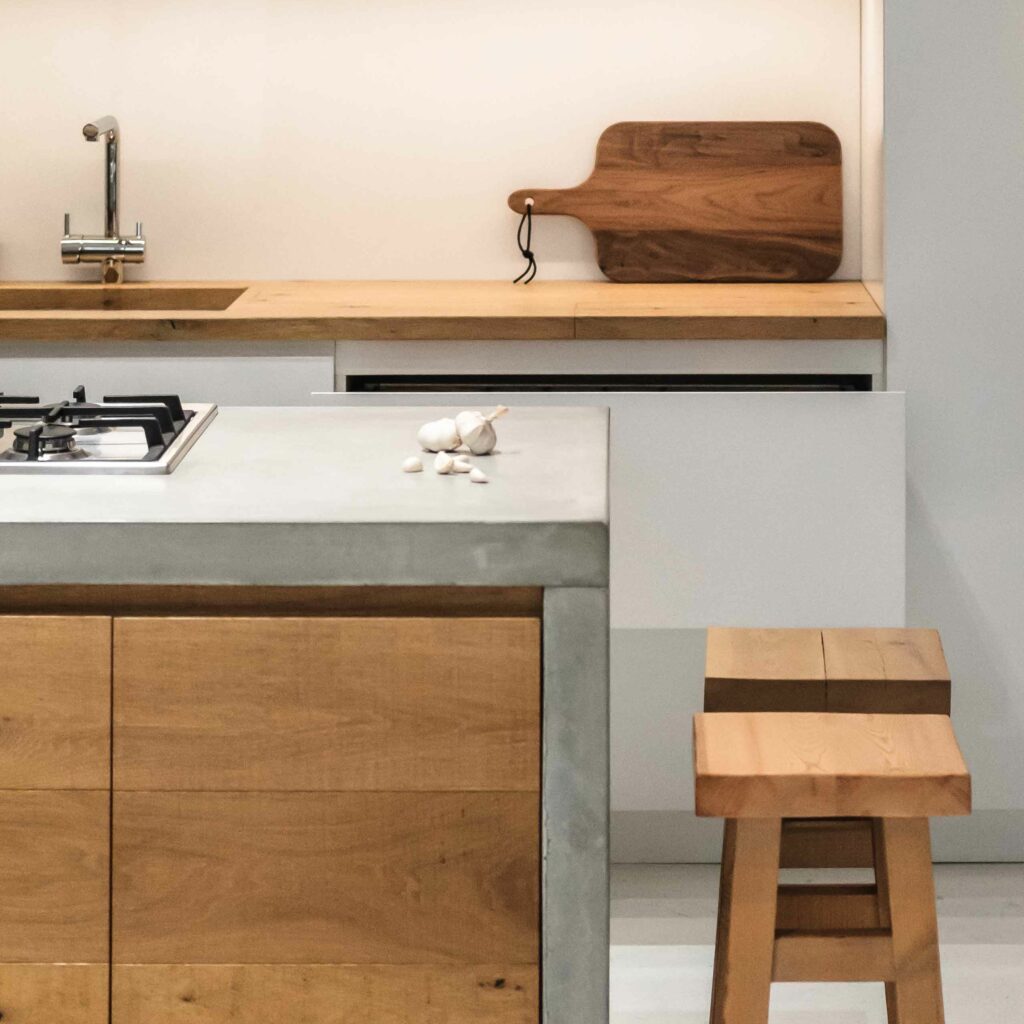 4. OPEN KITCHEN IN SMALLER PLACES
Small houses are pushing for smart space saving. Central islands are the first that comes to mind. Another trend we're seeing is replacing kitchen upper cabinets with metal or wood shelving. Inspired by hotel and retail spaces, this adds to the overall bold statements many want to make in their homes, forgoing the minimalism that was popular in years past. A lot of people still fancy clutter-free storage spaces specially when it's a big family and want to keep things organized.
But in 2019 we're seeing a lot of these open kitchen spaces in smaller homes. The Urban Kitchen by Kitmo was designed in this sense and provide you with these exact features if you're looking for a beautiful space saving or Loft Kitchen.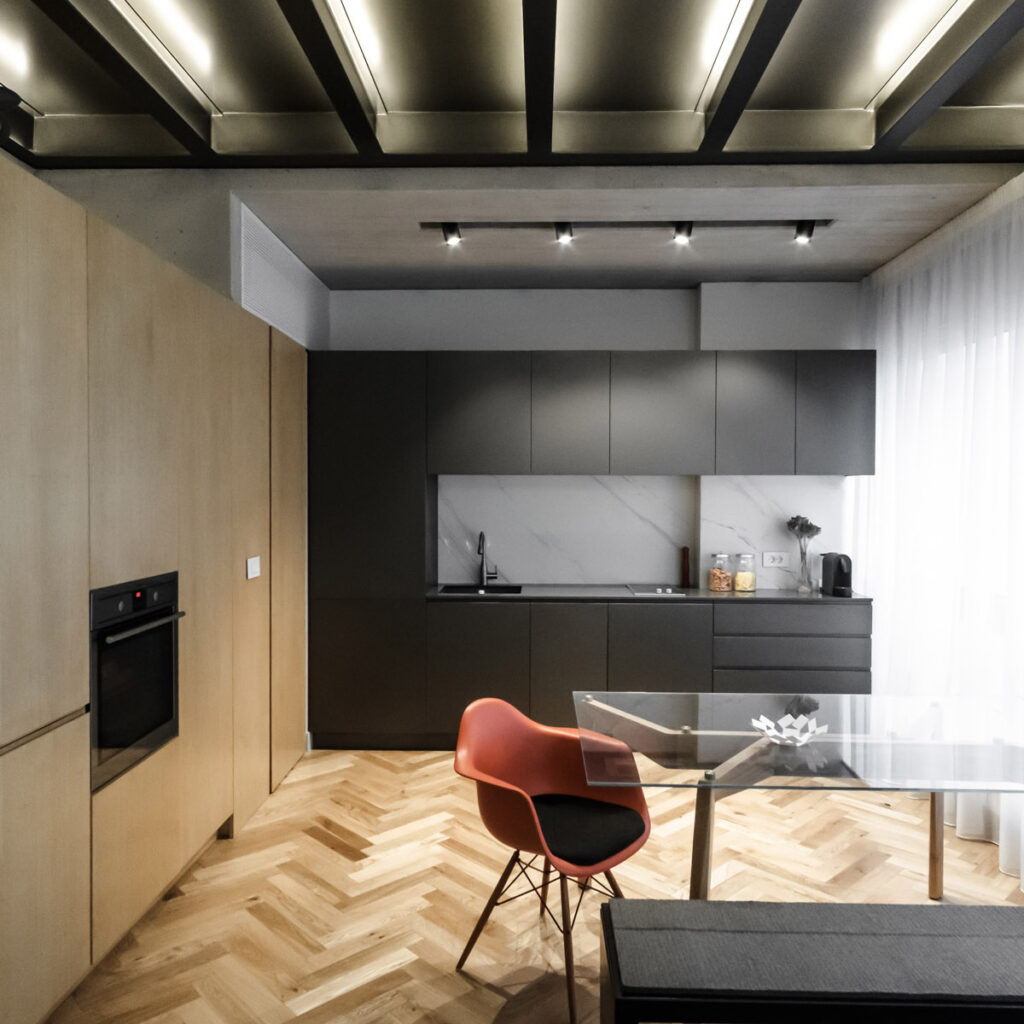 5. ALL MATTE BLACK AND VEGAN EVERYTHING
These are two things we heard a lot this year. It's a trend. All matte kitchens, all matte black cars and all matte everything. "Vegan" materials and eco-conscious designs are now favored given the direction the world is going into.
We did something about it because we truly believe that eco-conscious design is a must. We designed a fully Vegan, all Matte Black Kitchen. Handmade from charred reclaimed wood, the Wabu Kitchen is Kitmo's new generation kitchen design. It's black but has a colorful mind, bold yet very humble, made from 100% reclaimed wood and comes at an extremely low price range. It is not a money-making kitchen nor a business, it's our true belief, and we are not alone, in this era of global warming and animal cruelty awareness. Trust us, it feels good to be good. We tried and it worked.
An understated kitchen is now available to all at a low market price to spread more goodness in this world. No exclusions, no rule-book. The Wabu Kitchen is a must see, it's now displayed in our showroom amongst beautiful pieces from our Vegan Furniture Brand.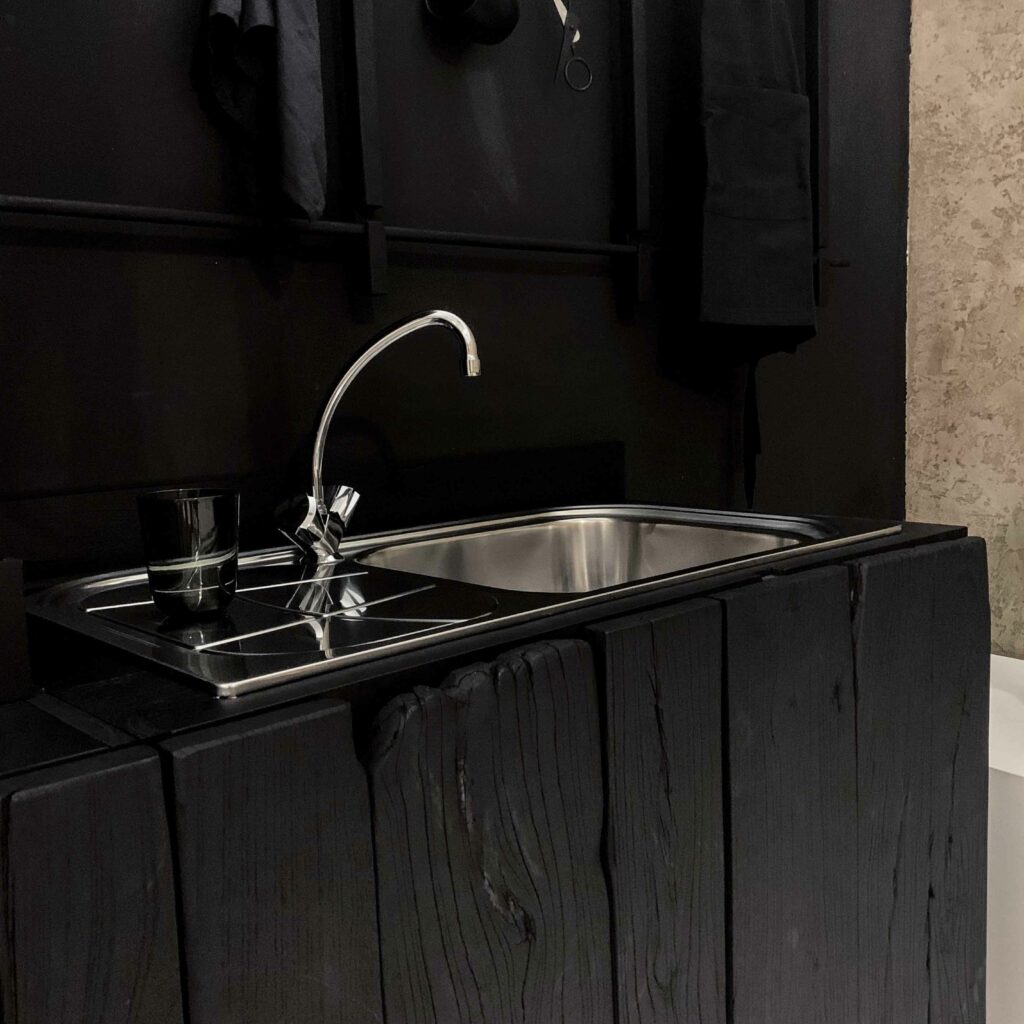 6. KITCHEN ESSENTIALS
Kitchens are a big part of our living space. Having a beautiful one is not enough to complete your kitchen experience.
The Kitmo Essentials are a series of beautifully designed Wooden Kitchen Accessories, designed to enjoy and glamorize your kitchen experience. Our series of Essentials are handmade, revisiting classic kitchen items such as Cutting Boards, Sink Racks, Soap Holders, Cloth racks and even beautiful Knives into designer kitchen accessories that are functional and beautiful.
Cut, slice, squeeze, serve, dish wash, dry. These kitchen moments are meant to be enjoyed. Check our series of Handmade Essentials tailored to enhance your kitchen experience.