This blog post will pretty much sum up everything you need to know about a KITMO kitchen, as well as all the fun stuff you'll discuss during your meeting like layout, colors, appliances, worktops and the little furnishings options that go around it.
1. MOOD
It all starts with a mood. Whether you're into natural/light kind of approach or more into the dark and warm kind of things, and whether you're into wood, marble, steel or concrete then we've got you covered. KITMO uses simple and natural materials while always promising to keep that earthy feel in all our products. We have 3 base models with unique characters (The Lifestyle, The Vogue and The Urban).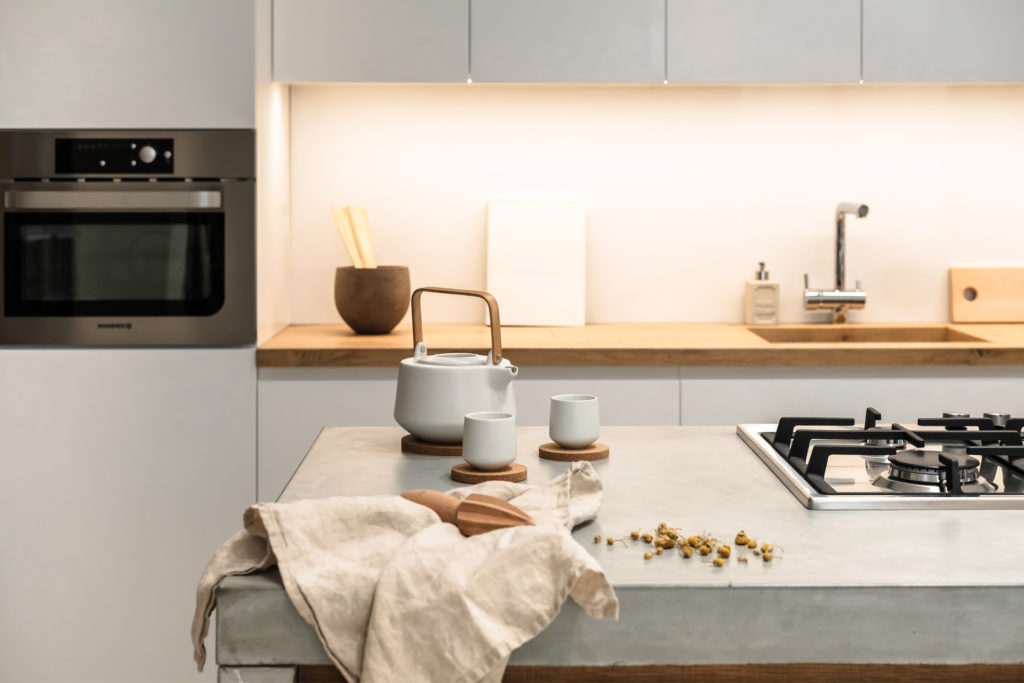 2. A DESIGN APPOINTMENT
We invite you to our beautiful showroom for a design appointment, this service is completely free of charge. You will have one of our lovely kitchen designers working with you, they will talk you through the kitchen models and procedure, show you around, draw up designs and feed you tea and dark chocolate. These meetings usually last between one to two hours. Our designers are not salespeople but graduates with a genuine interest and passion in design and lots of experience transforming your ideas into the kitchens you see in our brochures and on Instagram.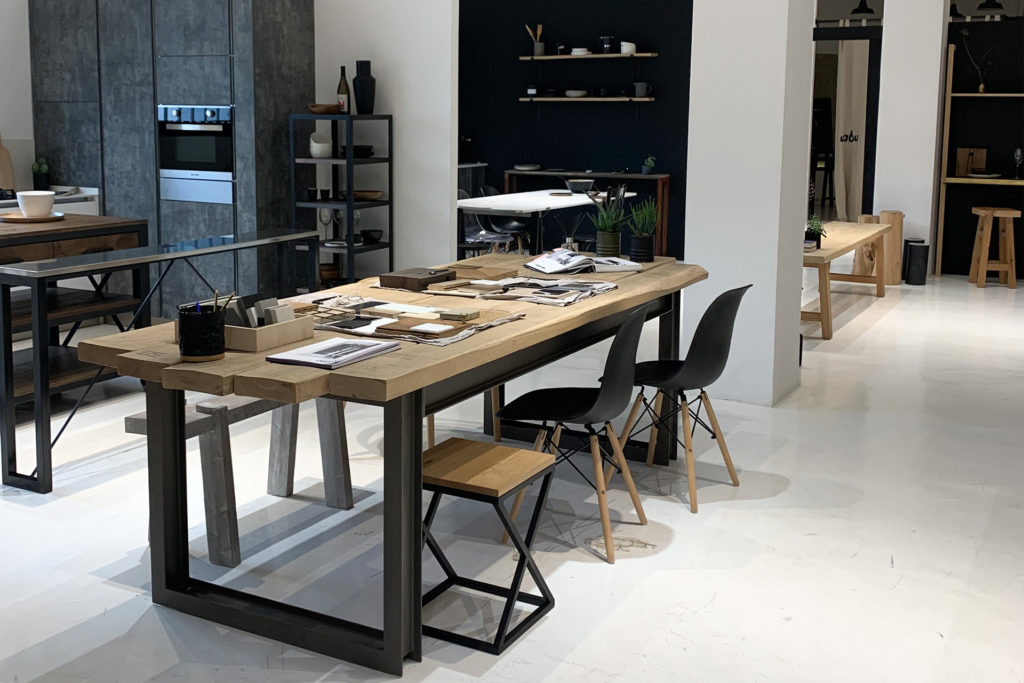 3. LAYOUT
The first thing to discuss in your design appointment is layout. The KITMO kitchen is a modular range of furniture, meaning individual standard sized cabinets that are combined to make beautiful sinks, seating islands and storage. It's not about cramming in as many items as possible and bumping up costs, it's about creating a beautifully simple, practical and timeless design that works for you, your space and your budget. We try to make our kitchens to standard sizes to keep costs low but there is always the option to make something bespoke. You can add libraries, kitchen units and many more from our range of furniture that we have in our showroom.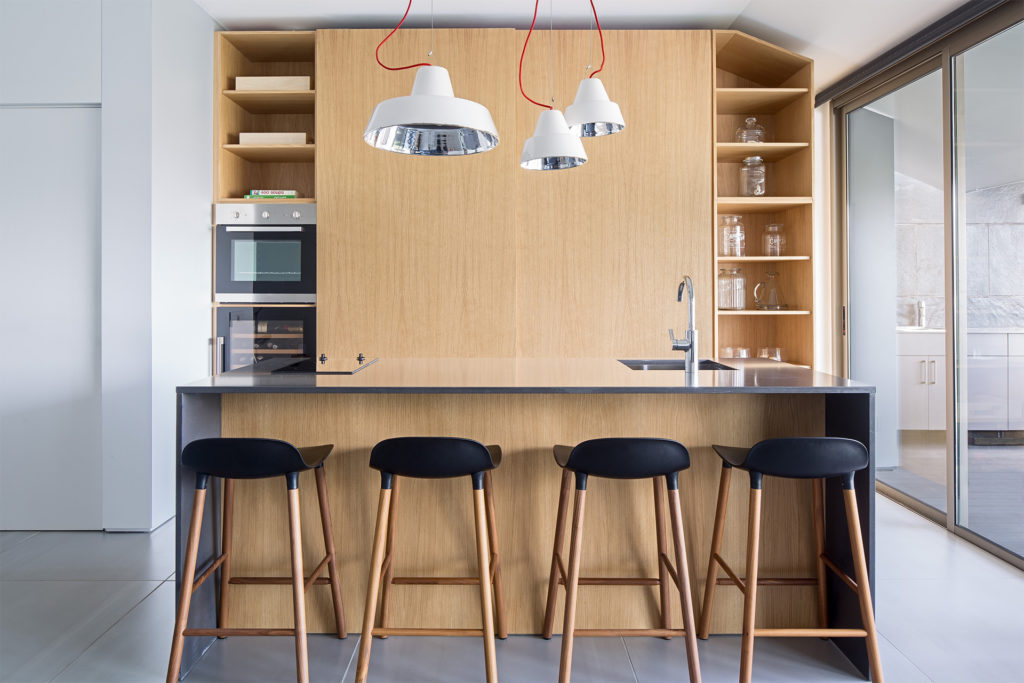 4. WORKTOPS
Choose between different colors, material, a no-hassle surface that will remain pristine or a hand-made worktop that will age beautifully. We primarily like to keep it natural given our expertise and reverence in wood, but understand it's not for everybody, so we've curated a small but beautiful selection of concrete, marble, steel or wood to almost fit every taste. We've got samples in our showroom so you can come and touch and feel and see them in person.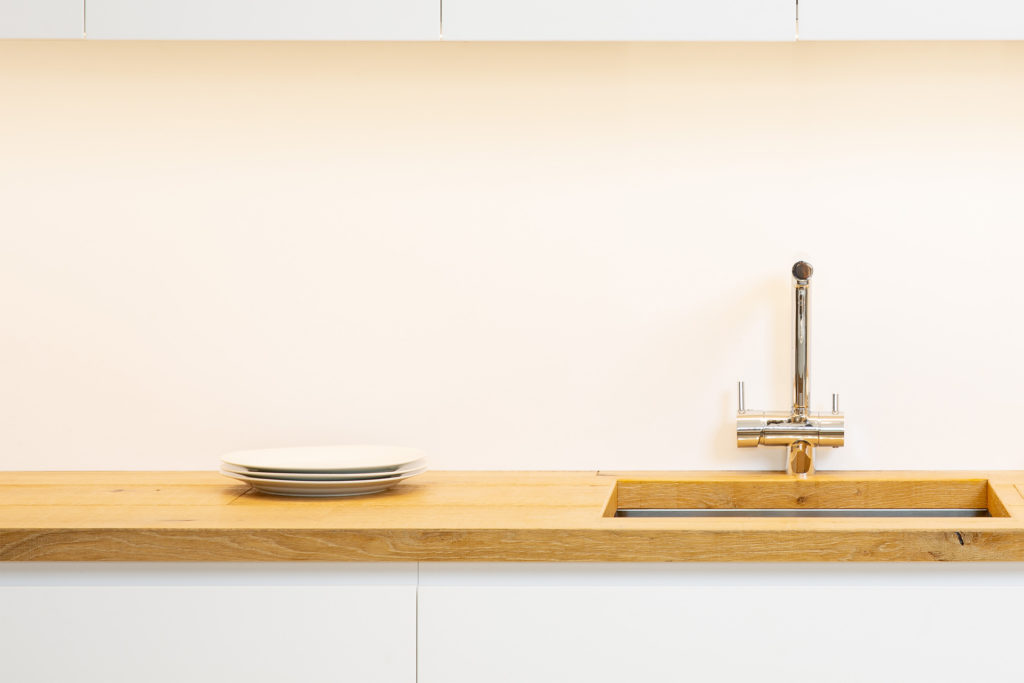 5. APPLIANCES
Along with your kitchen cupboards you are going to need some appliances – a microwave, a built-in or stand-alone oven and cooker, a fridge… Choose your appliances carefully, be selective and spend your money on quality. We can supply appliances from our all-time trusted partners and suppliers, who we've worked with for +10 years. These can be delivered by us alongside your Kitchen, easy and much less stressful than having to sort everything yourself. If you've already got appliances that are good and working then we'll incorporate those into your designs, why fix something if it isn't broken?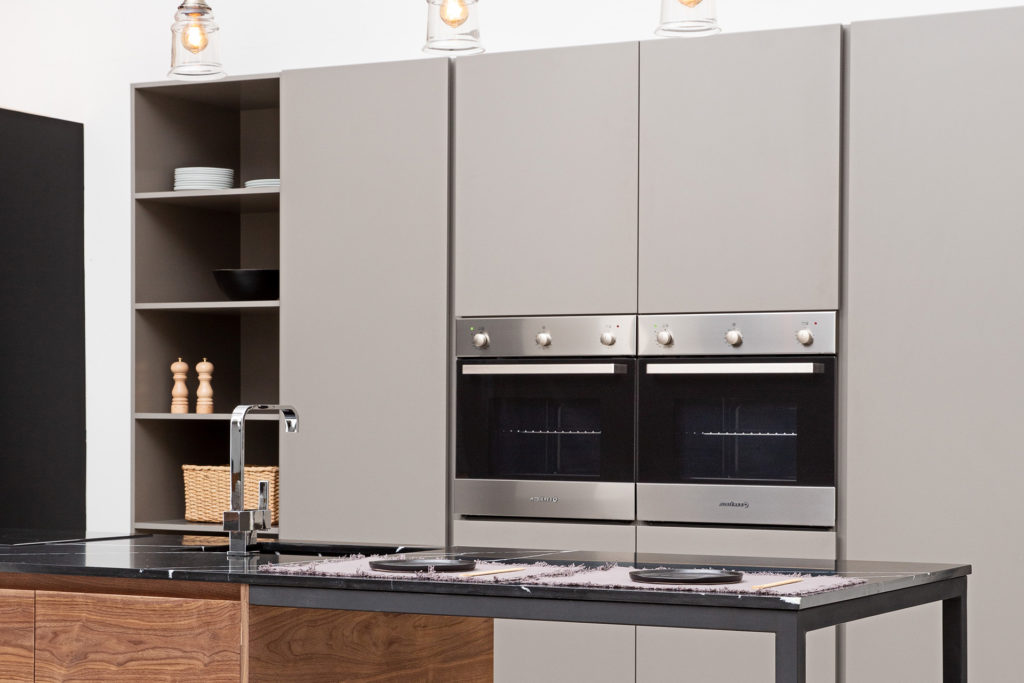 6. KNOBS & HANDLES
Knobs and handles give an air of quality to the whole kitchen, so make sure the ones you choose are really well-designed and really well-made. We have a range of knobs & handles in different sizes, shapes and finishes – all perfect for our kitchen models. It's our own selection and they're hand crafted in our workshop.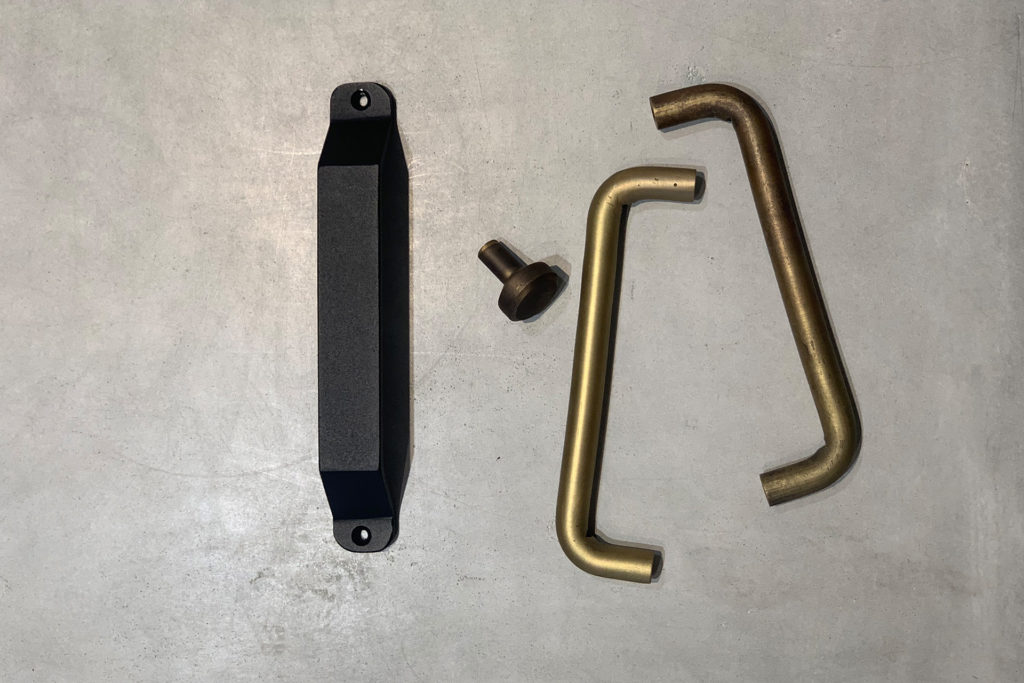 7. COLOUR
It's good to know that if you've been dreaming of a color that isn't in our standard range then that's no problem… we can mix a bespoke color especially for you for a small added cost.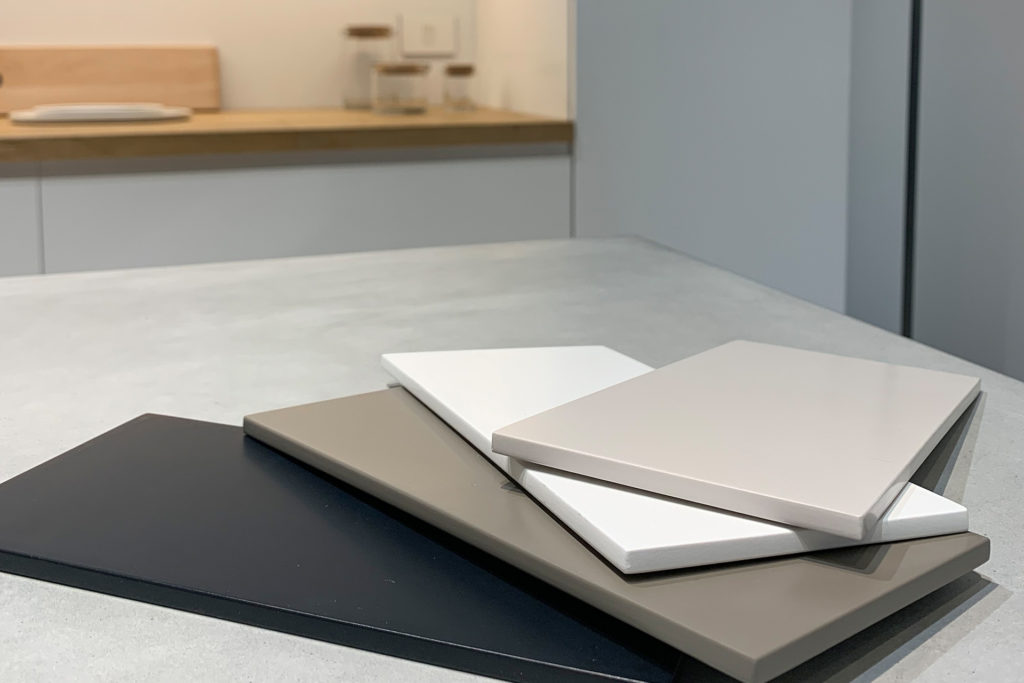 8. OUR HANDMADE EXTRAS
We care about every aspect of a kitchen and over the years have become more and more passionate about the overall look of a space. We love handmade things, unique things, and after searching for these things for our customers and not having much luck we decided to start making our own. The little extras that decorate and finish off a kitchen design perfectly, from aged dining tables, kitchen bar stools, handmade wooden cutting boards to something as little as your apothecary holder.